Every contribution effectively supports our work in war and disaster areas.
Donate Now
Donation packages that make a big difference.
Effectively support Cap Anamur projects worldwide.
Over 40 years of Cap Anamur in figures
Sustainable aid with tradition
countries where aid was provided
presence in the Nuba Mountains
Cap Anamur stands for independent emergency aid
We decide on the location, duration and scope of our assignments, ourselves.
Therefore, independence from both public funding and commercial sponsorship is a crucial prerequisite for our work.
Audited transparency and efficiency
A careful use of our financial means as well as transparency towards the public and our donors are essential for us.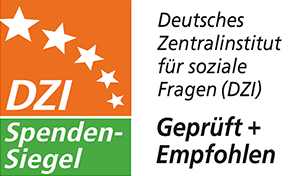 The donation seal of the German Central Institute for Social Issues (DZI) certifies responsible handling of the entrusted funds. As a sign of trust, Cap Anamur has carried the DZI Donation Seal since 2004.
View our DZI profile
Transparent Civil Society initiative
Cap Anamur participates in this initiative. We deem it essential that those who work for the common good transparently communicate to the community what goals the respective organization is pursuing, account for the source of funds and their use, and introduce decision-makers.
on basic transparency points
Questions regarding donations
We will gladly answer your questions! It is important for us to have an open ear for our supporters and to inform them transparently about our procedures.
Your contact for donation questions: